About
Here at Hassells' we pride ourselves with reliable customer service, and the highest line of automotive care.
Our shop is equipped with top of the line diagnostic equipment. Hassells has proudly been servicing the Halton/Peel region for over 30 years, with sincerity and dependability. At Hassells we trust our team will meet, if not surpass, your expectations of great car care as well as client relationship.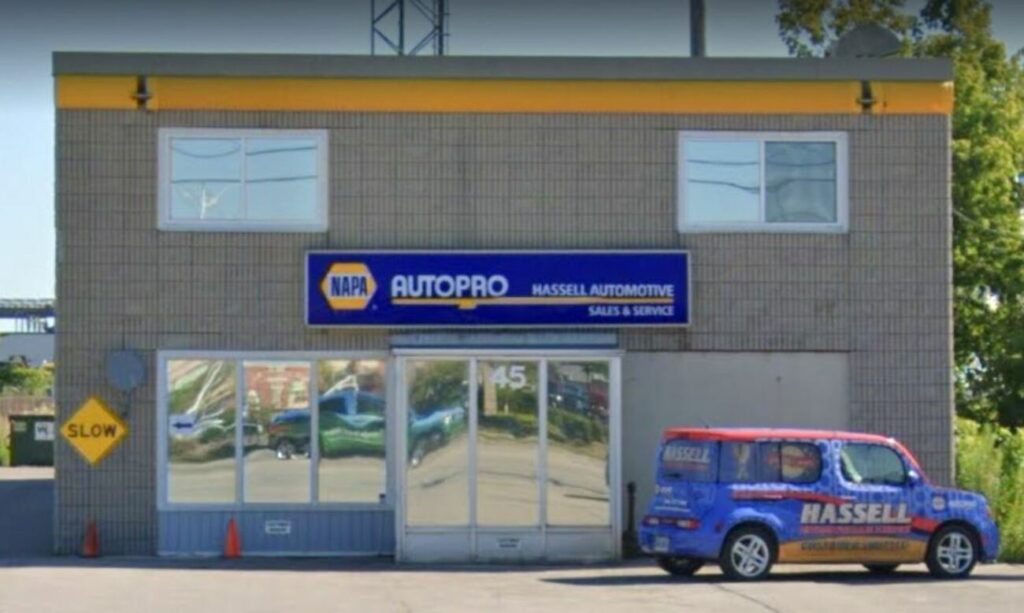 We have three qualified techs on site offering four service bays open to any maintenance work. We have an association with a body shop down the road, able to do all types of body repair & paint including insurance claims.
Our supplies are stocked in around the clock, to cut down on time spent waiting. Whether you are here for a straight forward lube, oil filter or a complete engine repair, we endeavor to make everyone feel that they are our top priority.
For most repairs or maintenance an appointment is preferred, but we always find time to try and help out with that annoying little problem that pops-up and take care of it right away, light bulbs, wiper blades, etc.
Our posted hours of operation are Monday to Friday, but we will make every effort to be available in special circumstances. Please continue to browse our site for more information about our services!
★ ★ ★ ★ ★
It's hard to find a mechanic that's honest and has the customer's best interest in mind. Ross saved me a fortune and took his time to explain the process, find me a part and repaired my vehicle in record time. I highly recommend this place if you are looking for great work that you can trust and afford. Thank you Ross and Blake for being awesome!
★ ★ ★ ★ ★
Brought my car in to get an engine light and rattling noise checked out. The service was fast and friendly and what was done was THOROUGHLY explained. I've been to a bunch of mechanics and this by far is the best one. Great price, great service, been around for 30 years so they are doing something right!
★ ★ ★ ★ ★
Dave was a pleasure to work with when purchasing my used car. The car is in great condition and he gave an excellent price and warranty that he has stood by through oil changes and regular maintenance. I will be returning for my next car for sure and any maintenance needs I have in the mean time.
★ ★ ★ ★ ★
Great service and customer service. Have gotten oil change to brakes mutliple times here and have gotten awesome service. My last break job it ended up being more than I expected due to more unaware problems and Chuck understood that it was a bad situation and really helped me out. My family brings 4 vehicles here for service.
★ ★ ★ ★ ★
Fast, friendly service. No BS, right to the point. They noticed another issue I was unaware of and brought it to my attention, showed it to me and suggested the repair and expectations. It wasn't urgent, but you can bet I'll use them for the actual fix. Highly recommended. Super friendly staff, no pressure, no stress. Just great service.